rss_rss_boingboing
Пятница, 19 Октября 2018 г. 20:00 (ссылка)

rss_rss_boingboing
Вторник, 16 Октября 2018 г. 16:27 (ссылка)
They're figuring out what we really want from a 21st Century deathbot: moves.
When was the last time a human was seen in one of these videos? Perhaps in the next one we'll see a human crawling on all fours over ice, making loud engine noises between terrified whimpers, only for a perfectly stable bipedal robot to lunge in from off-screen and kick it. Then we'll know what has become of the fleshbags at Boston Dynamics. Read the rest
http://feeds.boingboing.net/~r/boingboing/iBag/~3/V_MrIjdsFUs/dancing-robot-dog.html

rss_people_of_design
Вторник, 16 Октября 2018 г. 08:35 (ссылка)
Новые брелочки роботы ... Класс ;)
http://feedproxy.google.com/~r/peopleofdesign_final/~3/KRN5Ad42rhE/

rss_rss_boingboing
Четверг, 12 Октября 2018 г. 03:41 (ссылка)

Boston Dynamics has just released this astounding video of their Atlas humanoid robot doing parkour:





The control software uses the whole body including legs, arms and torso, to marshal the energy and strength for jumping over the log and leaping up the steps without breaking its pace. (Step height 40 cm.) Atlas uses computer vision to locate itself with respect to visible markers on the approach to hit the terrain accurately.

Unfortunately the engineers failed to outfit Atlas with a speech synthesizer to yell "Parkour! Parkour! Parkour!" like so.

http://feeds.boingboing.net/~r/boingboing/iBag/~3/XpKPdJ3EAT4/incredible-video-of-boston-dyn.html

rss_rss_boingboing
Понедельник, 02 Октября 2018 г. 02:45 (ссылка)
There's a robot apocalypse coming, but it's likely not going to result in the loss of billions of human lives. Rather, it's our livelihoods that are at stake. For some vocations, signs of a paradigm shift are already here. The HRP-5P humanoid robot is designed to be a drywall-hanging machine. It's slow now, but it's capable. Sooner or later, it'll be fast enough and cheap enough to make skilled construction labor a thing of the past. My Grandfather, who spent the better part of his life building churches, homes and movie theaters, would have shit a brick were he alive to see this.
Have no doubt, no matter what you do for a living, that similar appliances are on their way to make our daily toil a redundancy. Society's going to need to learn to adapt--fast. Read the rest
http://feeds.boingboing.net/~r/boingboing/iBag/~3/Hgpz1N30Ano/this-drywall-installing-robot.html

rss_rss_boingboing
Четверг, 20 Сентября 2018 г. 21:40 (ссылка)

Yale engineers developed "robotic skins" from elastic sheets integrating sensors and electromechanical actuators. The idea is that most any flexible object could be transformed into a robot. Professor Rebecca Kramer-Bottiglio and her colleagues reported on their project, called OmniSkins, in the journal Science Robotics. From YaleNews:




Placed on a deformable object — a stuffed animal or a foam tube, for instance — the skins animate these objects from their surfaces. The makeshift robots can perform different tasks depending on the properties of the soft objects and how the skins are applied.



"We can take the skins and wrap them around one object to perform a task — locomotion, for example — and then take them off and put them on a different object to perform a different task, such as grasping and moving an object," she said. "We can then take those same skins off that object and put them on a shirt to make an active wearable device."
Read the rest
http://feeds.boingboing.net/~r/boingboing/iBag/~3/tM0XON2S27Q/electromechanical-skin-tur.html

rss_rss_boingboing
Среда, 19 Сентября 2018 г. 14:30 (ссылка)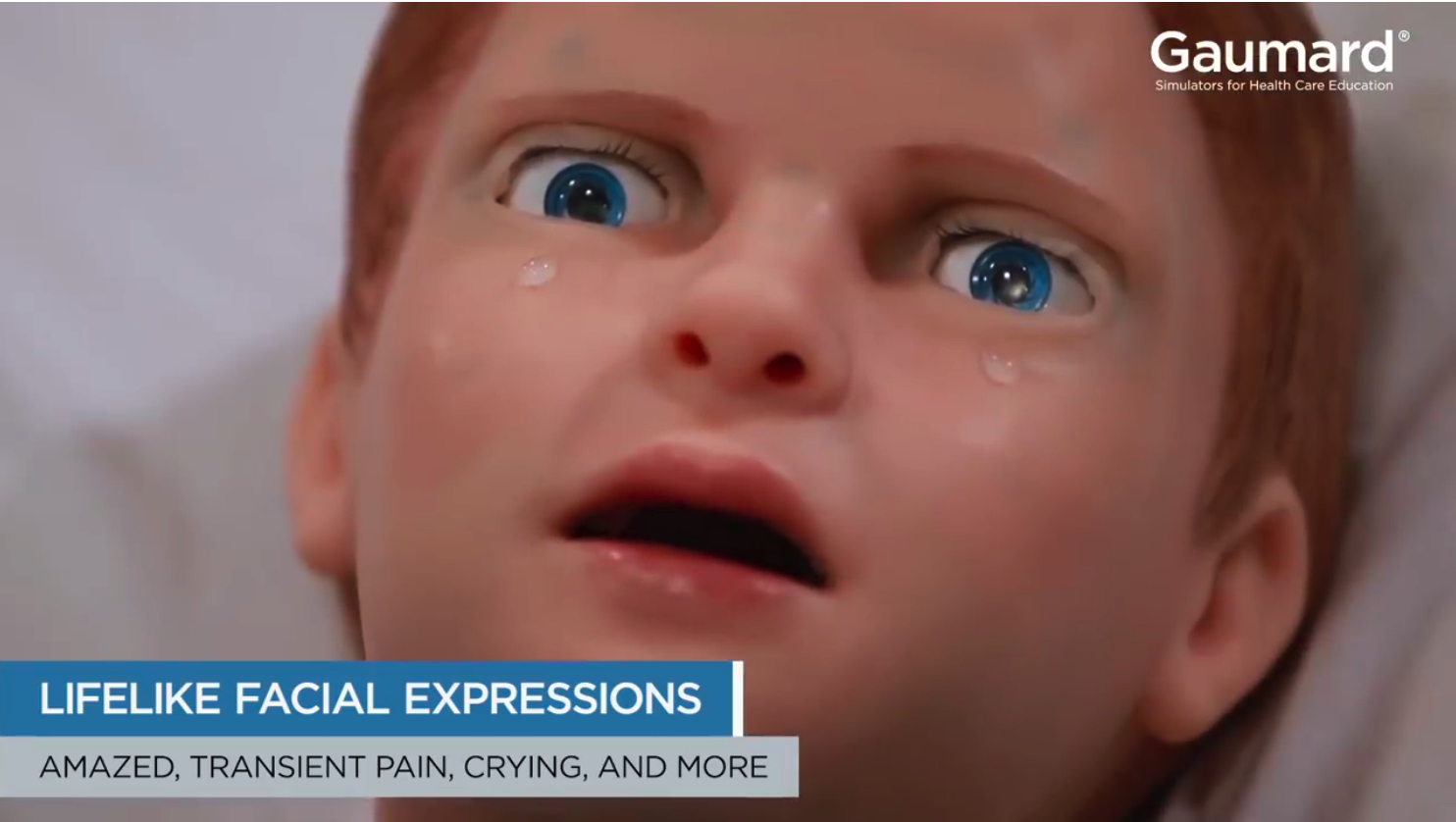 HAL is described as
the "world's most advanced" Pediatric Patient Simulator
. Hal simulates lifelike emotions through "dynamic facial expressions, movement and speech." Gaumard Scientific's video promises "amazed,
transient pain, crying, and more." [via
@3liza
]



HAL not only looks like a boy, he behaves like one. He can track a finger with his eyes, answer questions, cry for his mother and experience anaphylactic shock. He can even breathe faster and/or urinate when scared. And he has also been built in a way that allows doctors and nurses in-training to perform a myriad of tests such as taking blood pressure, checking his pulse and monitoring breathing. Trainees can also use real medical equipment such as an EKG machine or a heart or blood pressure monitor—or tools such as a scalpel or breathing tubes—to perform realistic medical procedures.
Here's HAL's ad.
https://youtu.be/zUAYaSVAHv8
http://feeds.boingboing.net/~r/boingboing/iBag/~3/40wsomyTBWo/meet-hal-the-pediatric-patien.html

rss_rss_boingboing
Вторник, 04 Сентября 2018 г. 23:41 (ссылка)


Michael Froomkin writes, "We Robot, now heading into its 8th year, is lots of fun -- and it's also the leading North American conference on robotics law and policy. The 2019 edition will be held at the University of Miami on April 12-13, 2019, preceded by a day of special workshops on April 11. We just today opened the submissions portal for paper and demo proposals. Full details are in the Call for Papers.
http://feeds.boingboing.net/~r/boingboing/iBag/~3/P5G5N8shR1k/law-zero.html

rss_rss_boingboing
Среда, 29 Августа 2018 г. 22:01 (ссылка)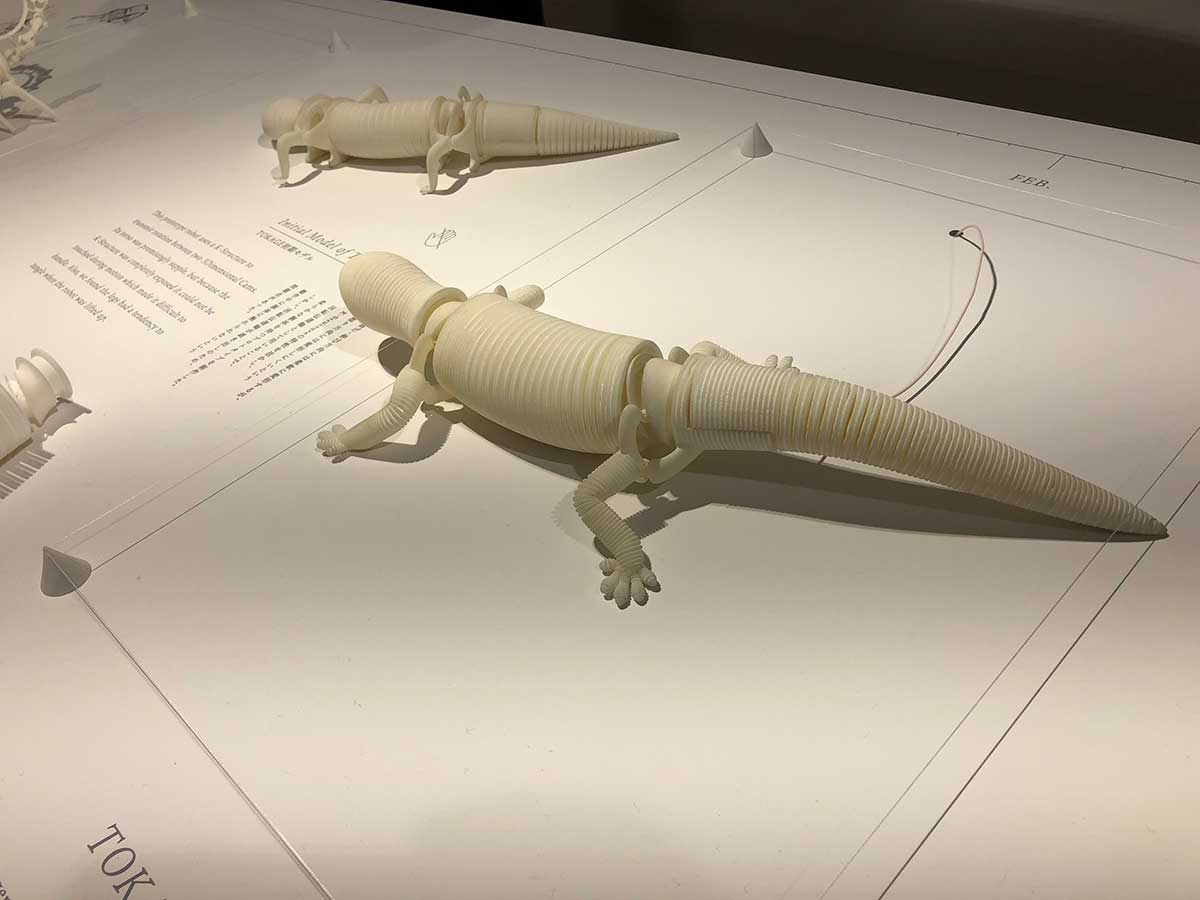 A couple of weeks ago Carla and I went to the newly opened Japan House in Hollywood to see a presentation about prototyping of robots. Japan House is a combination gallery, shop, event venue, and restaurant at Hollywood and Highland that "seeks to foster awareness and appreciation for Japan around the world by showcasing the very best of Japanese art, design, gastronomy, innovation, technology, and more."


The current exhibition at Japan House focuses on the work of professor Shunji Yamanaka, who leads the Yamanaka Laboratory at the University of Tokyo. Visitors can pick up and inspect 3D printed prototypes of lifelike robotic creatures that look like insects, lizards, and otherworldly animals. Many of the robots are outfitted with motors and they move in lifelike ways.


Professor Yamanaka gave a presentation of his work that evening. I learned that he was the inventor of the card-activated gate that's used by millions of Japanese every day when they ride the rail system. I used these gates dozens of times when I was in Japan this summer to ride the subway, activating the gates with a stored value card called SUICA. (You can also open the gates with a smart watch, like the Apple Watch.)


Professor Yamanaka also co-created, along with Takayuki Furuta of the Future Robotics Technology Center at Chiba Institute of Technology, a robot called the CanguRo (Spanish for kangaroo). The robot can be ridden like a motorized scooter or it can roll alongside you and carry heavy items. Here's a video of it in action:

https://youtu.be/BVobmBB0f58


"Prototyping in Tokyo" runs until 10 October 2018, Monday - Saturday from 10 am - 8 pm and Sunday from 10 am – 7pm. Admission is free.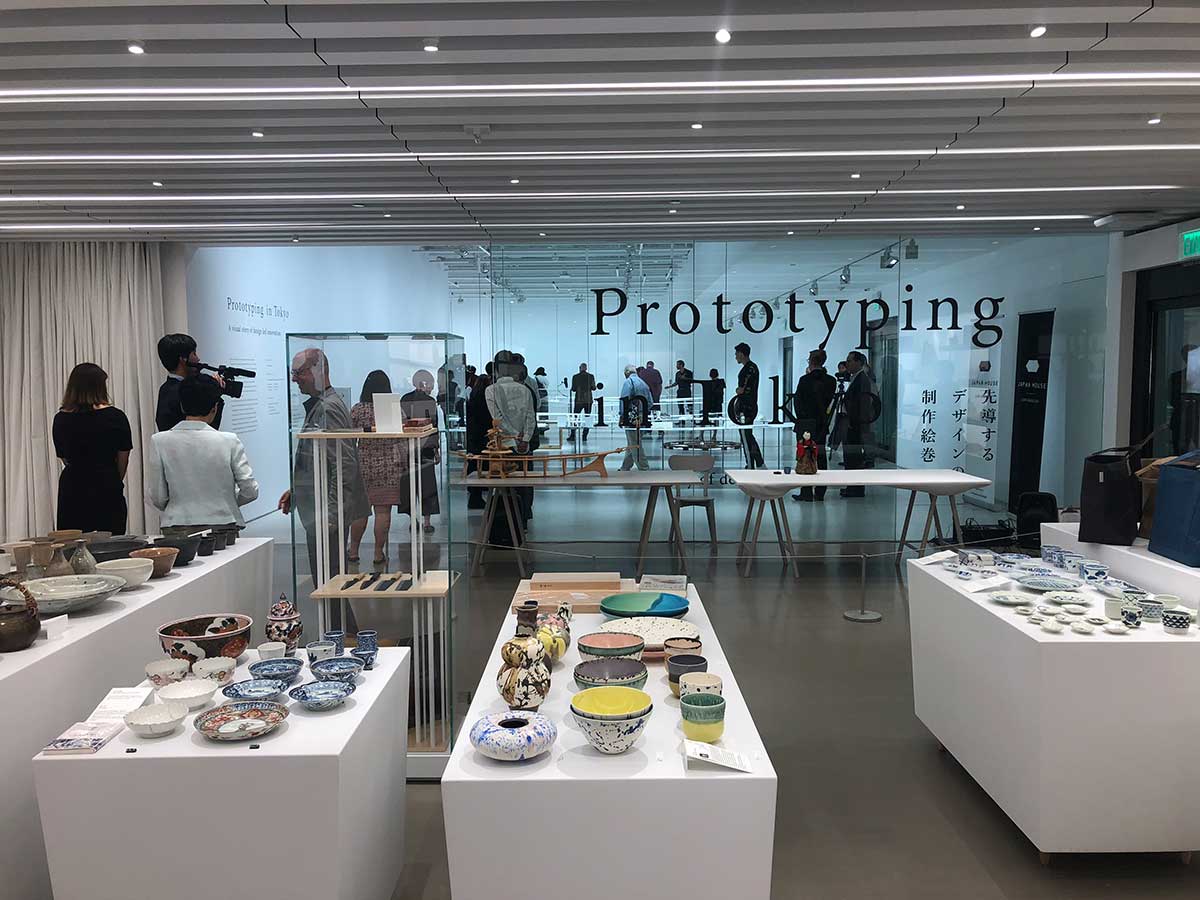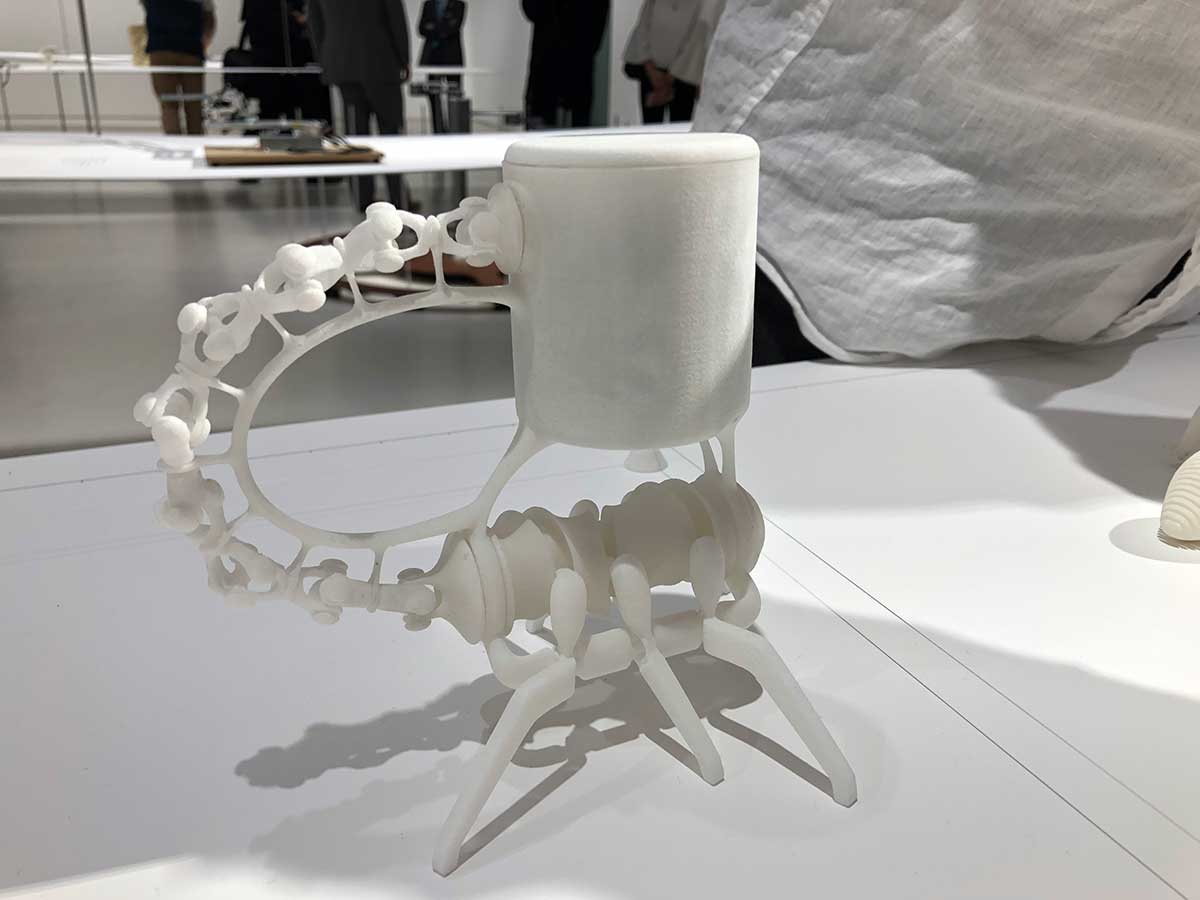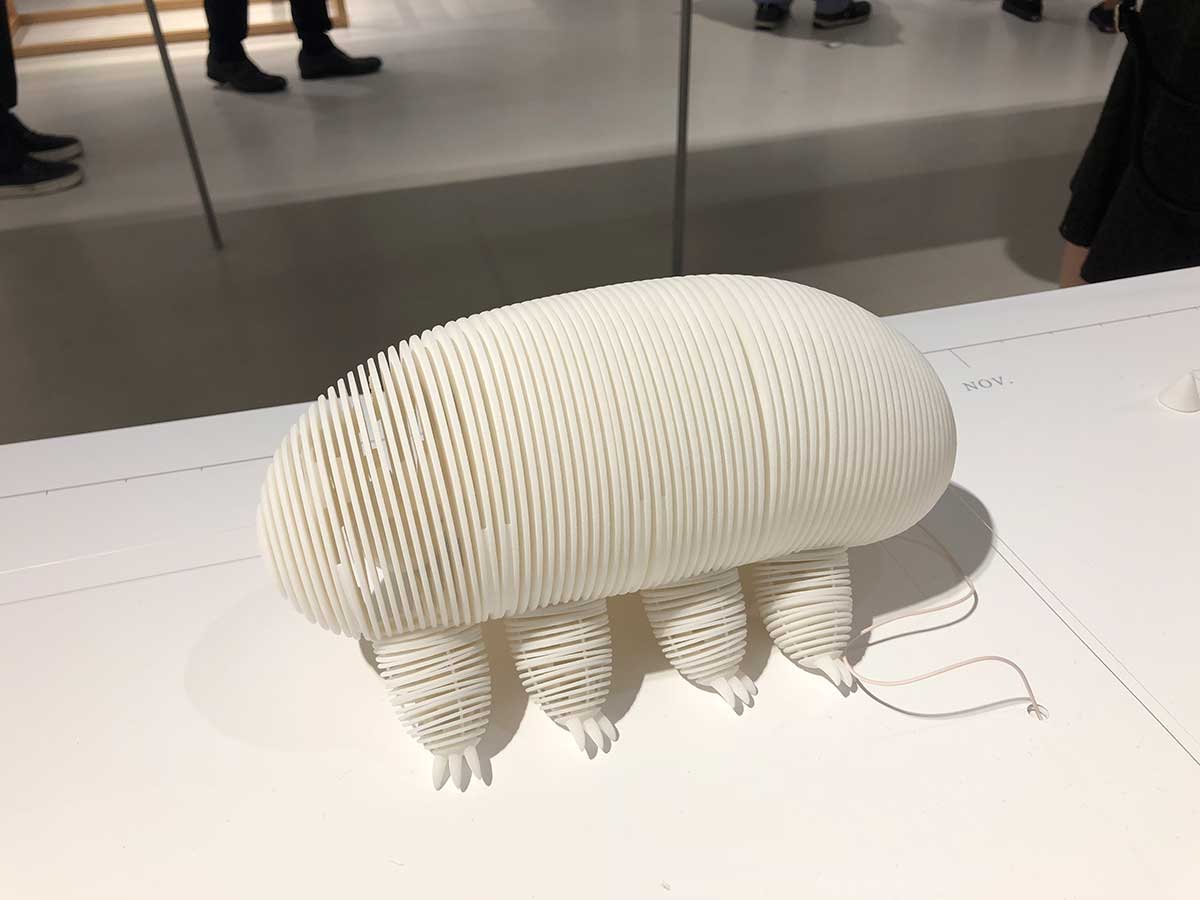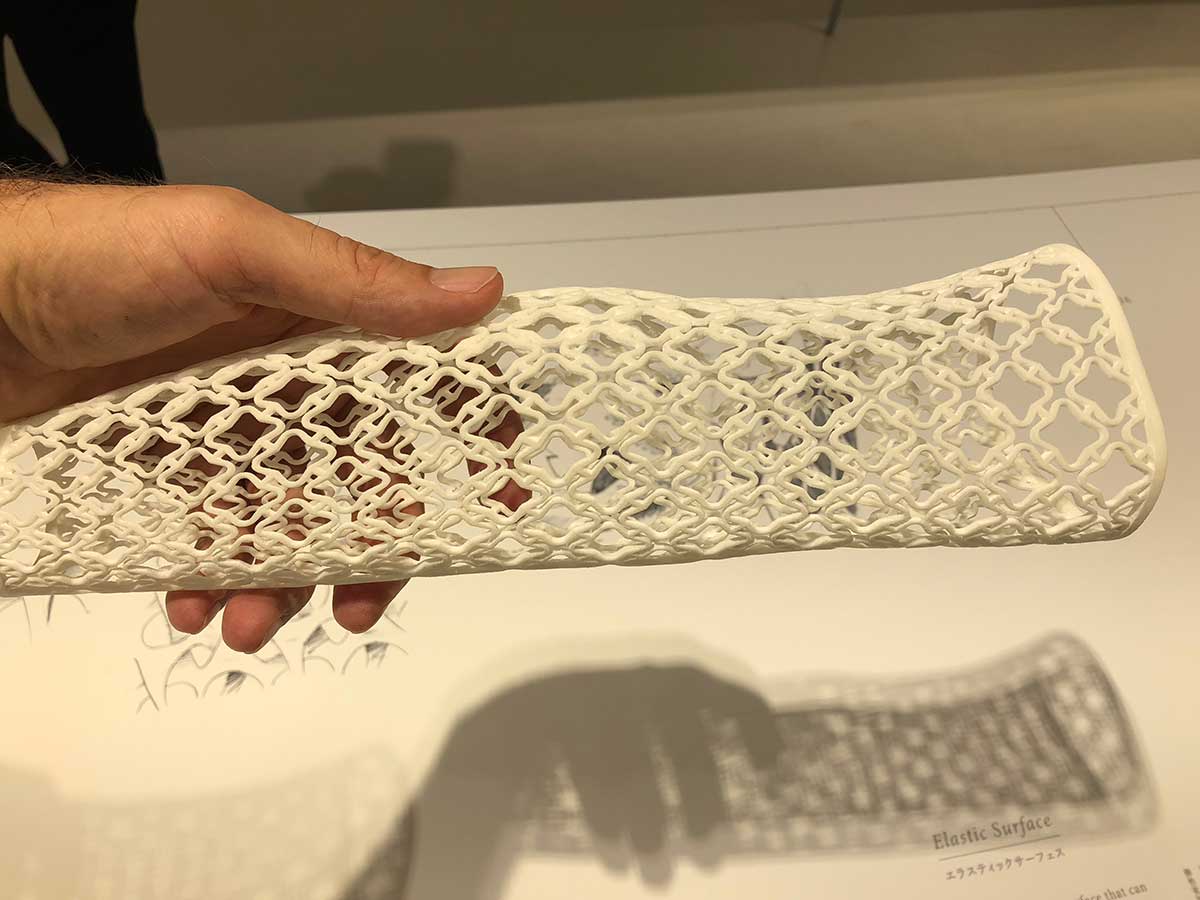 http://feeds.boingboing.net/~r/boingboing/iBag/~3/jME5PqhObcE/la-has-a-cool-exhibit-about-ma.html

rss_rss_boingboing
Понедельник, 20 Августа 2018 г. 20:34 (ссылка)
https://www.youtube.com/watch?v=QQZjaosDToU


The Smarter Bridge is a project led by Mix3d, which makes robotic 3D printers that can sinter stainless steel structures and inch their way along the surfaces as they are completed.
(more…)
http://feeds.boingboing.net/~r/boingboing/iBag/~3/c51hgPmhVgg/revenge-of-lego-bridge.html