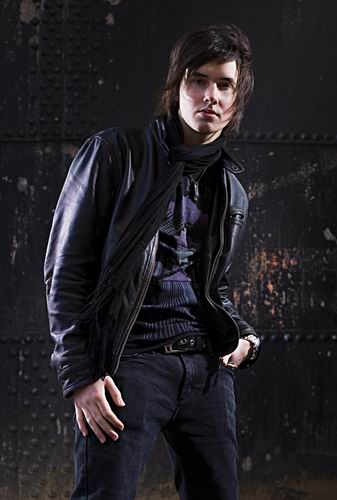 Name: Carl Peter "Calle" Fahllund
Instrument: Drums & percussion
Gear: Pearl Vision Series drums & Zildjian cymbals
Date of birth: March 28th
Character: Drum hero!
Worst habit: Oh, so many…
Bands: Wintersun, Dream Theater, Stratovarius etc.
Musicians: Kai Hahto, Mike Portnoy, Jaska Raatikainen and many more.
Musical inspiration: Kai Hahto & Dream Theater albums
First album ever bought: Aerosmith: Toys in the attic
First gig ever seen: Iron Maiden at Hartwall Arena, Helsinki a couple of
years ago.
Drink: Red bull, mineral water, beer & liquour - well, maybe some day...
Dish: Italian & Mexican
Movies: Braveheart, Gladiator, Forrest Gump, Taxi Driver, One flew over the
Cucoo's nest etc.
TV: Lost, sitcoms
Hobbies: gym, movies, hanging out with friends - and yes, drumming!
Admires: Kai Hahto and other great drummers
Likes: Performing gigs & relaxing afterwards
Hates: People destroying the environment.
Philosophy of life: Life is life.
Future: Being able to make a living as a professional drummer.