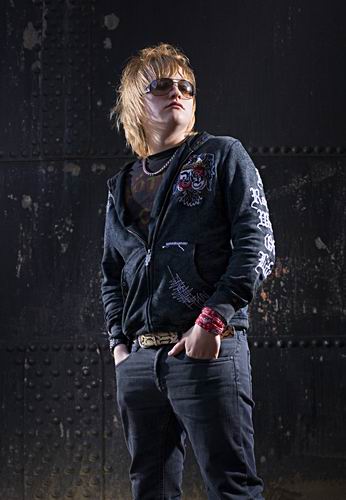 Name: Alexander "Alex" Ivars
Instrument: Guitar
Gear: Valley Arts, Gibson guitars, Mesa Boogie amps
Date of birth: March 15th
Character: Looney toon
Worst habit: I really can't name just one…
Bands: Toto, Dream Theater, all 80´s heavy
Musicians: Steve Lukather, Jeff Porcaro
Musical inspiration: Nearly everything inspires me.
First album ever bought: Can't remember.
First gig ever seen: The first "real" one I saw was a Hanoi Rocks gig.
Drink: I don't drink =)
Dish: Italian, Mexican.
Movies: The Godfather, Scar face, The Usual Suspects.
TV: Sopranos
Hobbies: Music, alpine skiing.
Admires: Talented musicians
Likes: The day when I get 18… Hmmm, beer!
Hates: Sack-pipes
Philosophy of life: Jaaha!
Future: There is no future, haah-haah!