rss_rss_boingboing
Среда, 06 Июня 2018 г. 20:38 (ссылка)
The Ohio Department of Transportation (ODOT) posted this video of a batshit driver near Canal Winchester, Ohio. Amazingly, there were no collisions. "Don't be that driver," says ODOT.

http://feeds.boingboing.net/~r/boingboing/iBag/~3/WMZP42IkKps/absolutely-insane-video-of-car.html

rss_rss_boingboing
Вторник, 08 Августа 2017 г. 20:24 (ссылка)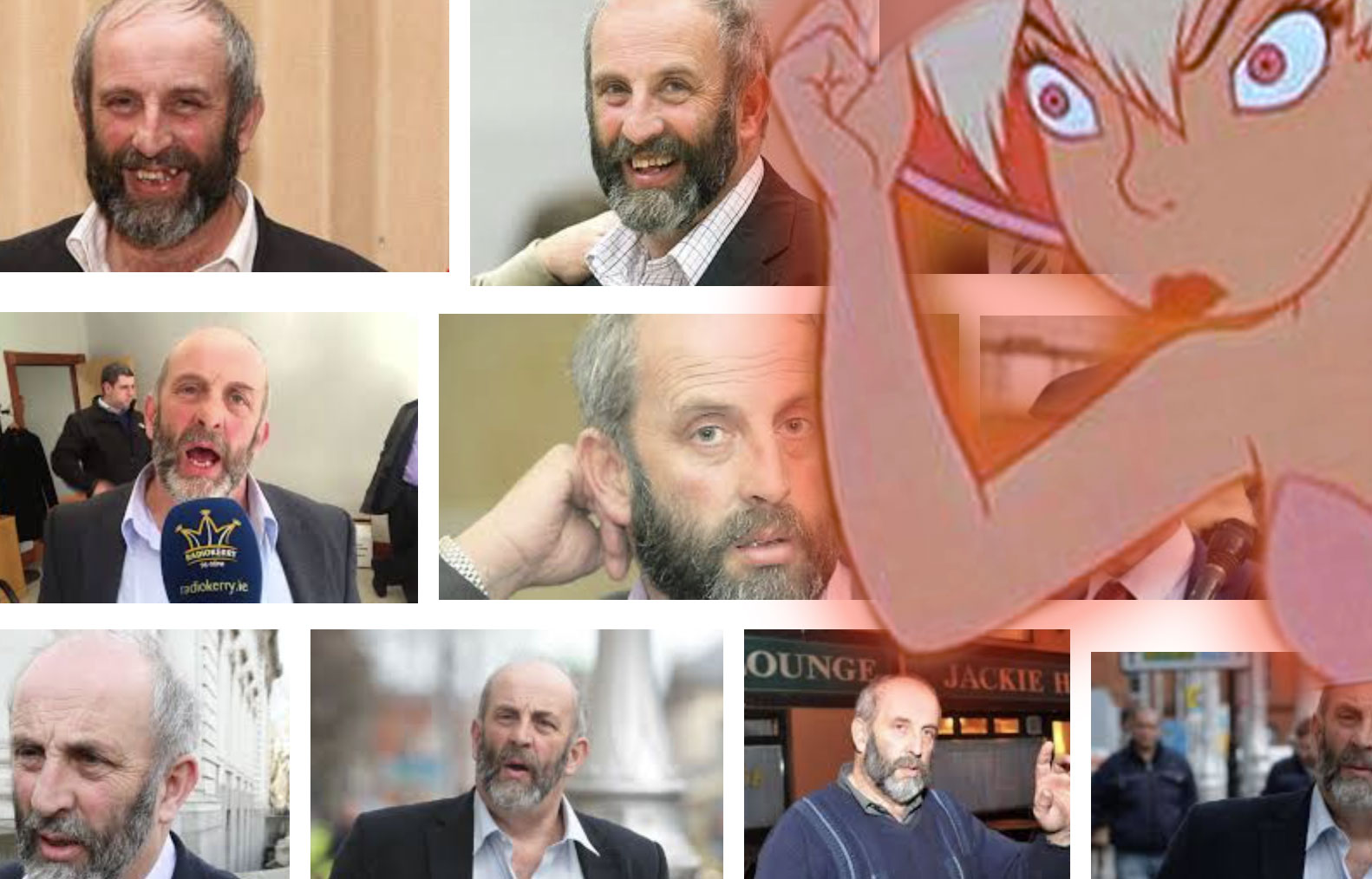 An Irish MP is blaming fairies after a mysterious dip in a road surface recurred after repairs.




Danny Healy-Rae claimed the issues with the N22 were caused by "numerous fairy forts in the area" in an interview with the Irish Times.



He said "there was something in these places you shouldn't touch" and that the road passed by a place that was full of fairy magic and folklore.
Here's one of the forts, for reference:


https://twitter.com/JohnRochSimons/status/882665064129581056
http://feeds.boingboing.net/~r/boingboing/iBag/~3/BHGOcd6N1js/angry-fairies-blamed-for-road.html

rss_rss_boingboing
Вторник, 20 Июня 2017 г. 20:16 (ссылка)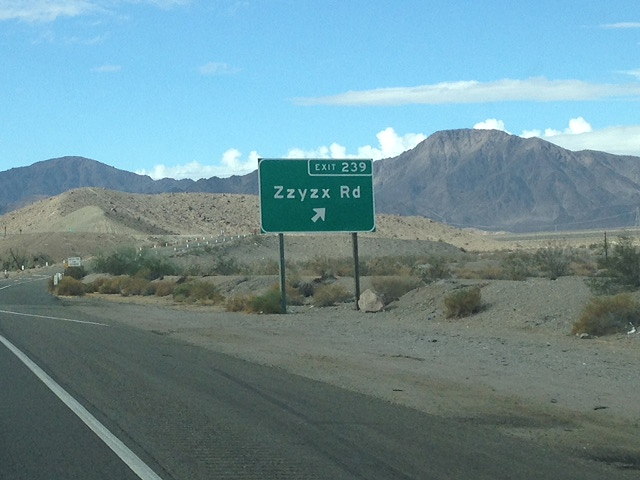 When I was a youngster, during the golden age of prank calls before caller ID, my friend and I found the name Zerba Zzyx at the end of the telephone book. We called Mr. Zzyx and asked if he realized he was the last name in the telephone book. Much to our surprise, he pleasantly told us that yes, he was aware of that fact, and hung up. (It wasn't one of our proudest prank call moments.)




Anyway, I hadn't thought about Mr. Zzyx for many years until I just saw this post on Weird Universe about "Zzyzx Road," just outside of Baker, California. Here's the origin of the road's name:




Entrepreneur Curtis Springer decided he wanted to be the last name in the directory, so when he opened a health spa at a natural springs in the Mojave Desert he called it Zzyzx Springs, so he could promote it as "the last word in health." By 1965 he had convinced the San Bernardino County Board of Supervisors to rename the road running to the springs Zzyzx Road. (It used to be Soda Road)...


Several movies have been named after Zzyzx Road, including the record-holder for the lowest-grossing Hollywood movie ever.

Sufficiently curious about any connection between Zzyzx Road and the Zerba Zzyx who I telephonically encountered in the 1970s, I did a Google search found this 1981 article from the Associated Press:


(Cincinnati) Roger Obermeyer wanted a way to make his name noticed in the city telephone book, so the advertising executive has himself listed as Zerba Zzyx, the last name in the directory. It was a matter of convenience, money and distinction for Obermeyer, 37, who runs his agency, Obel Productions, from Zzyx's address. "If people ever forget my name, I can always tell them I'm the last number in the book," he said. Obermeyer formerly lived in California, where Zzyx.' was born. "There is a road that runs between Los Angeles and Las Vegas called Zzyx Road — yes,''it actually does exist — and it stuck in my mind," Obermeyer said. The first name Zerba is a take-off from Zorba the Greek. • Although the listing has its advantages, being last isn't always best. Crank calls are part of the distinction. "They usually start about 2:30 or 3 (p.m.), right when school lets out, or late at night, when people are sitting around getting high or whatever," Obermeyer said. Cincinnati Bell has a policy not to "put fake names in the directory," said company spokesman Jerry Wright. But "we'll take their word for it. With a residential customer, we're not particularly going to challenge them."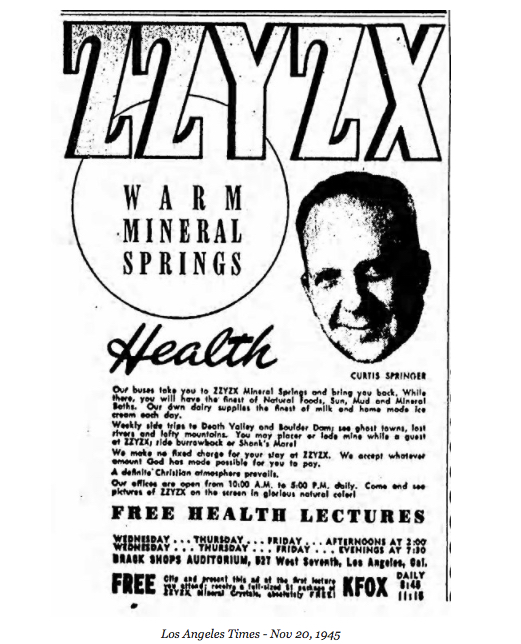 http://feeds.boingboing.net/~r/boingboing/iBag/~3/4OLNMrOZHh4/why-people-name-things-and-th.html

rss_rss_boingboing
Пятница, 10 Марта 2017 г. 20:54 (ссылка)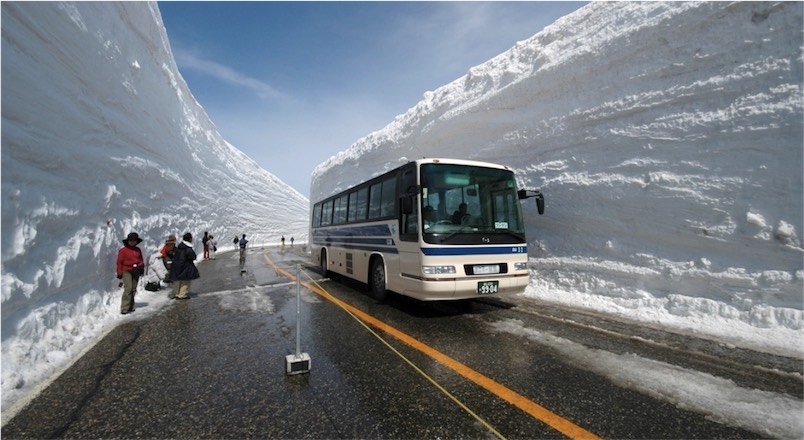 Japan's Mt. Tateyama in the Hida Mountains is considered one of the snowiest spots on the planet. More than 125 feet of snow can fall on the region in a single year. Route 6 runs right through the Mt. Tateyama but just before you enter the tunnel, there's a 1/4 mile piece of highway called yuki-no-otani, or in English, Snow Canyon. The Toyama Prefectural Road Public Corporation is responsible for plowing the road after winter. It takes about a month. From Atlas Obscura:


At the Snow Canyon, the non-human star of the show is the HTR608, a rotary snow blower made by the Nichijo company—the 608 refers to the 608-horsepower engine. The HTR608 can plow through snow up to six feet high. The rotating bar helps pull snow into the machine, and a powerful propeller ejects it out of an aerodynamic pipe that can spray the snow nearly 50 feet high and half a football field to the side. But before this monster can even begin its job on the Snow Canyon, a series of prior snow-clearing events must take place.


Mt. Tateyama receives too much snow and is too remote to receive continual snow plow treatment, thus for much of the winter snow is allowed to bury the pass. Sometime in early March, a bulldozer specially equipped with both a GPS and a mobile satellite phone is sent up the mountain and over the Snow Canyon. The GPS and sat phone work in tandem to provide the driver a detailed video screen image of the dozer's location in relation to the center of the snow-buried highway. This driver's job is not to clear snow, but simply to lay out an accurate track of the road itself. Following the GPS dozer is a team of dozers that will begin the clearing operations. The first bulldozers will push and carry the snow forward, to areas where depths are lower and it can be pushed aside or dumped. Backhoes are used to help widen the road. When the bulldozers have come within six feet or less of the road, the rotary blowers can begin their work, and help to at last reveal the long buried asphalt.

"How to Clear a Path Through 60 Feet of Snow, Japanese Style" by Justin Nobel (Atlas Obscura)


(top image by PIETRO ZANARINI; below from TATEYAMA KUROBE ALPINE ROUTE SNOW REMOVAL ASSOCIATION.)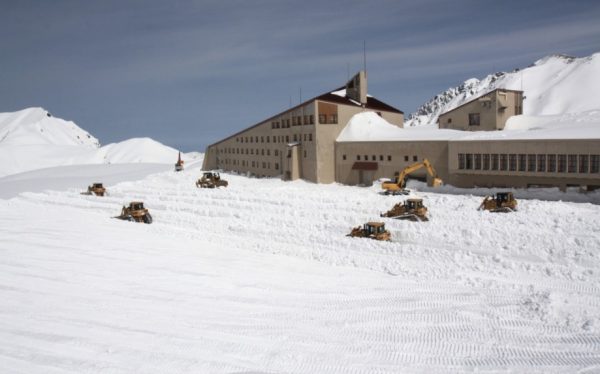 http://feeds.boingboing.net/~r/boingboing/iBag/~3/gpaZNf0wN44/how-to-clear-a-road-buried-60.html

rss_rss_boingboing
Понедельник, 09 Января 2017 г. 20:28 (ссылка)

A spool of cable fell off a truck on Route 40 in Uniontown, Pennsylvania, turning the highway into a hyperrealistic video game.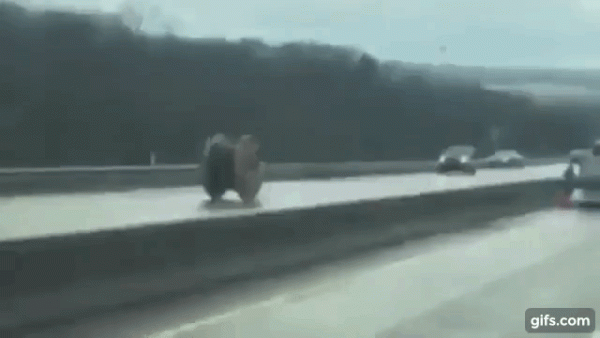 http://feeds.boingboing.net/~r/boingboing/iBag/~3/kakTkDX7cWw/watch-a-massive-spool-of-cable.html

all_andorra
Пятница, 07 Октября 2016 г. 09:45 (ссылка)

lenov_ru
Вторник, 24 Мая 2016 г. 07:50 (ссылка)
lenov.ru/games/25165-fury-r...-v-10.html
Fury Roads Survivor - симпатичная гоночная аркада с кубо-пиксельной графикой, которая с радостью и большой лёгкостью поглотит всё ваше свободное время и попросит ещё. События развиваются в п

rss_rss_boingboing
Четверг, 05 Мая 2016 г. 19:41 (ссылка)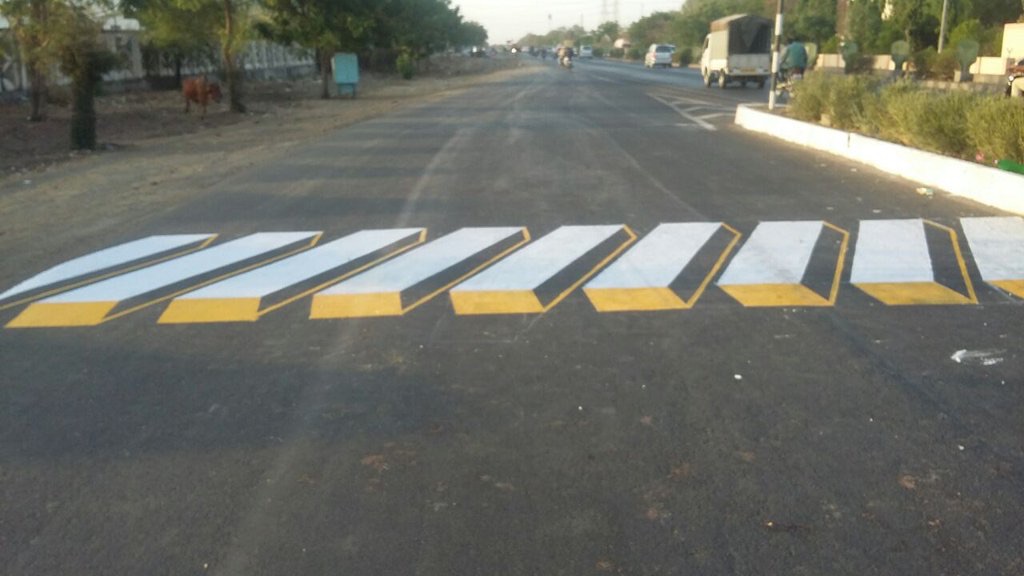 In India, 11,000 people die each year in automobile accidents tied to potholes or speed bumps, presumably because drivers fly over them, often on purpose. India's minister of road transport, Nitin Gadkari, hopes faux speed bumps will help by encouraging drivers to slow down while reducing the risk when they don't.

"We are trying out 3D paintings used as virtual speed breakers to avoid unnecessary requirements of speed breakers," Gadkari tweeted along with the image above.


The optical illusions have been tried in other countries, including the US, as I posted back in 2008.


"Initially they were great," Phoenix, Arizona police traffic coordinator officer Terry Sills said at the time. "Until people found out what they were."

http://feeds.boingboing.net/~r/boingboing/iBag/~3/i9lLkYxCEy4/indian-trying-out-optical-illu.html

rss_rss_boingboing
Понедельник, 28 Марта 2016 г. 21:04 (ссылка)

On a stretch of Route 66 between Albuquerque and Tijeras, New Mexico, engineers at Sand Bar Construction, the New Mexico Department of Transportation, and the National Geographic Channel installed a series of rumble strips that play "America the Beautiful" as you traverse them at 45 miles per hour. Apparently, the jingle of corporate sponsor Nationwide was originally included in the road's repertoire but it has since been removed. Watch the video above about the installation, meant keep to drivers at a safe speed.


(via TIL)

http://feeds.boingboing.net/~r/boingboing/iBag/~3/srU94QK4jkU/the-singing-road-that-plays.html

fagot121
Понедельник, 17 Августа 2015 г. 10:59 (ссылка)
acermod.ru/580-bad-roads-2-v160.html
Bad Roads 2 - продолжение игрухи на андроидную платформу, о атмосферных гонялках, выполненных в интересненьком стиле визуальном. Во второй - новой части, появились пять трасс новых, новые ав