Среда, 13 Октября 2010 г. 01:18 + в цитатник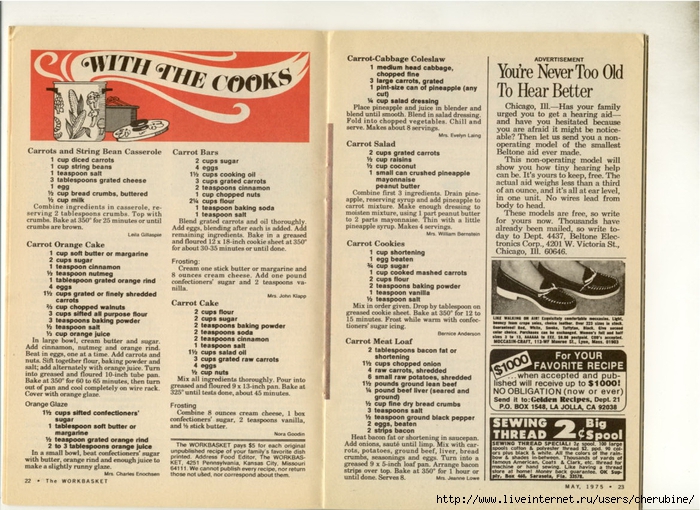 Суббота, 02 Октября 2010 г. 20:36 + в цитатник

Serves 6
500 g small, sweet carrots, peeled and trimmed
25 g butter
2 tsp honey
small bunch of thyme
sea salt
handful of flat-leaf parsley, leaves only, finely chopped
Scrub or peel the carrots and trim them, leaving on a little of the green leafy tufts. Place in a saucepan with the butter and honey. Pour on enough cold water to just cover the carrots and add the thyme and a good pinch of salt. Bring to the boil, then turn down the heat to a simmer and cook until just tender - this will take about 10 minutes. Discard the thyme.
Now turn up the heat and boil rapidly untill all the water has evaporated and the carrots are coated in a lovely shiny glaze.
Serve warm with a generous sprinkling of chopped parsley.