Вторник, 18 Мая 2010 г. 02:31 + в цитатник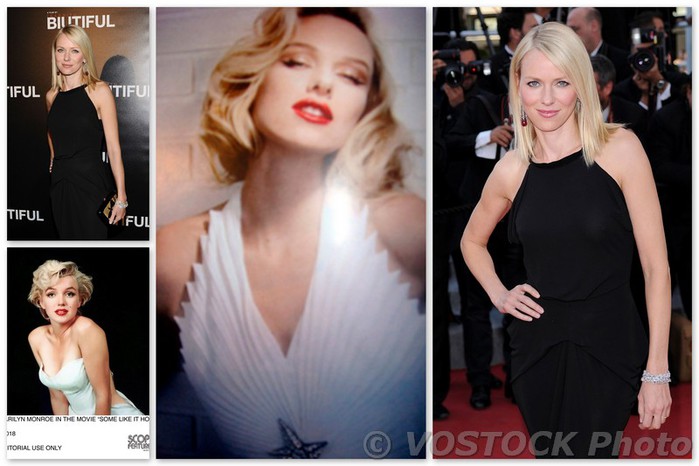 Naomi Watts is to take the iconic role of Marilyn Monroe in the film of best-selling book Blonde.

Joyce Carol Oates's fictionalised retelling of the screen legend's life caused controversy when it was published in 2000 as it did not shy away from imagining Monroe's sex life and experience of the film industry's infamous 'casting couch' approach.
Details of the new biopic were unveiled at the Cannes Film Festival this week, and filming is due to start next January. It will be directed by Andrew Dominik, director of The Assassination of Jesse James by the Coward Robert Ford.