Вторник, 22 Ноября 2011 г. 21:11 + в цитатник

Четверг, 17 Ноября 2011 г. 15:52 + в цитатник

A circus owner walked into a bar to see everyone crowded about a table watching a little show. On the table was an upside down pot and a duck tap dancing on it. The circus owner was so impressed that he offered to buy the duck from its owner.

After some wheeling and dealing, they settled for $10,000 for the duck and the pot. Three days later the circus owner runs back to the bar in anger, "Your duck is a ripoff! I put him on the pot before a whole audience, and he didn't dance a single step!"

"So?" asked the ducks former owner, "did you remember to light the candle under the pot?"
курсы английского в Харькове, курсы немецкого в Харькове, курсы французского в Харькове
Вторник, 15 Ноября 2011 г. 13:50 + в цитатник

FRED: Did I ever tell you about the time I came face to face with a very fierce gorilla?

BERT: No, what happened? FRED: Well, I stood there, without a gun . . . The gorilla looked at me and snarled and roared and beat his chest. Then it came closer and closer . . .

BERT: What did you do?

FRED: Oh, I'd had enough, so I moved on to the next cage.
Среда, 09 Ноября 2011 г. 21:24 + в цитатник

Two cartons of yogurt walk into a bar. The bartender, who was a tub of cottage cheese, says to them, "We don't serve your kind in here."
One of the yogurt cartons says back to him, "Why not? We're cultured individuals."
Среда, 02 Ноября 2011 г. 17:36 + в цитатник

Two violinists make a pact that whoever dies first, he will contact the other and tell him what life in Heaven is like. Poor Max has a heart attack and dies.

He manages to make contact with Abe the next day.

Abe says, "I can't believe this worked! So what is it like in Heaven?"

Max replies, "Well, it's great, but I've got good news, and I've got bad news. The good news is that there's a fantastic orchestra up here, and in fact, we're playing "Sheherezade," your favorite piece, tomorrow night!"

Abe says, "So what's the bad news?"

Max replies, "Well, you're booked to play the solo!"
Четверг, 13 Октября 2011 г. 11:35 + в цитатник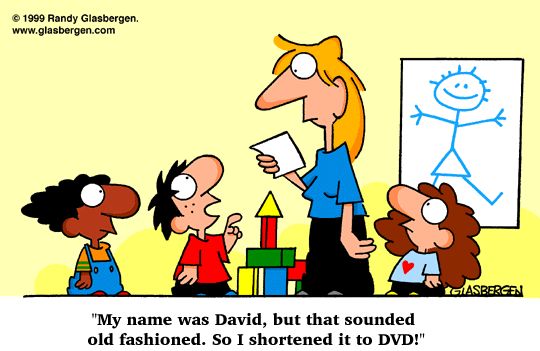 английский, немецкий, французский Харьков
Суббота, 25 Июня 2011 г. 19:08 + в цитатник

Суббота, 18 Июня 2011 г. 11:56 + в цитатник

Прежде чем заплатить 150 баксов за сдачу iBT TOEFL, попробуй сходить на симуляционную сдачу на курсы «Профессионал» и за 500 грн. проверь себя.
Ближайшая дата сдачи экзамена 3 сентября 2011 г. Регистрироваться надо заранее.
Мы находимся: 50 метров от ст.м. Пушкинская, г. Харьков, ул.Петровского 22/24 (во дворе за рестораном "Twenty Two", в здании лицея "Профессионал").
Получить всю необходимую информацию, а также зарегистрироваться Вы можете по телефону: (057) 764-36-73, (050) 189-62-64.