Понедельник, 12 Марта 2007 г. 14:33 + в цитатник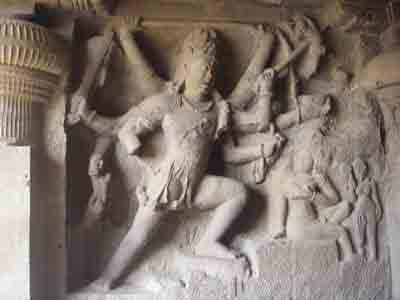 On my fifth day in India I mustered up my courage to go to unknown place by myself. I spent the whole day there and I could stay there even for longer, so nice place it was.
I met some more people there. The first was Sadeek. He is unique person, he knows 4 foreign languages but he can't write even in English! The truth is he learnt these languages speaking to tourists. He said me "Money is not everything. I don't expect to get money from you. I just like to meet new people and get new knowledge". He showed me some caves that were not in tourist map, he taught me some words in hindi, I liked this. But after 15-20 caves he injured his leg and we decided to meet again after I would see Buddhists caves.
I tried to go to last caves alone, but there wasn't such chance for me :) I met first 2 engineers from Karnataka who were very nice with me. And after I met Vijay. He is a Buddhist. This guy is from Ellora also same as Sadeek. He looked handsome, I think if he lived in Russia he would be popular among girls. And he is rather funny, I mean good sense of humor. With Vijay I realized why there were so many empty caves there. I also understood why this temple is in caves. Everything is because of acoustic. I thought before meditation was something silent. Vijay has a kind heart. We met some boys who had caught a little bat in cave. Vijay took it away from them. So a bat was sitting in a corner and even didn't try to fly. We left it there. After some time with Vijay I realized that there were only guys around us, who followed us at some distance. I don't know why. But there was already evening time and I went outside.
Vijay presented me beads made by his family. Sadeek also gave me a gift – a crystal he found there in mountains. He also helped me with catching transport to Aurangabad. That time I preferred not a bus but small car. It was a good experience.