В колонках играет - The GAME - Life's a Bitch
Настроение сейчас - Хачу спать..
Как-то рылся в своём ежедневнике и нашел лист со своим первым текстом)) Писал его ещё на 2-ом курсе, где-то зимой..Потом забил, но он мне шо-то и щас не нравиться) Но всё-таки, зацените, може кому и понравится, а может кто-то даже и поймёт что там написано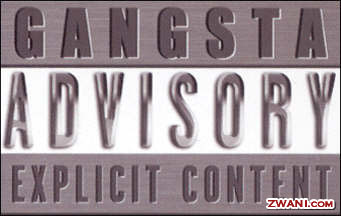 Yeah R.I.P. B.I.G., R.I.P. P-A-C. R.I.P. will be signed on dogs that fuck with me
Don't fuck with Hip Hop couse D.I. is here. I wrote this shit because I hate wanksta bitches
Uh why do I hate them!? They all are snitches! They just rob people and talk this false shit things,
I'll kill them if I met them with my lyrics. If lyrics won't do this I'll show them my buddy, Oh I didn't told you? My best friend is shorty! Glock 17'l do the thing every time if you don't understand the words.
But then you will be jelos that you didn't talk! If I won't have money, I'l make with gangstaz deal, if my recordz won't sell, I'll ROB AND STELL!!! Believe me dog I won't live bad. And how can I live bad if my second friend is MAC? This rappers are clowns and I get how they do money : in country of many <<BULLS>> you can on shit make money!!! And after this, wankstas think if their CD's are selling, they are cool, they are hot, they have heavy faces. Uh dog! I can't get it!!! How you can think that if you have so stupid textez? FUCK all this! B.G. stylez! Bitch I'v gonna shut you DOWN, I'll lock you DOWN. I don't care if you rap, I don't give you respect. I just love Hip Hop and want it to be hot! Gues, who is killng rap, Yeah right, YOU ARE!!! Get yourself another job till I go mad and kill ya! If you wanna beef I'll show you bitch big meet! Try to get my chain if you think you'r a stunt man, Then gun won't save your ass if even you run man. My life and gangzta rap: It's 2 different games, but they run parallel to each other and they are quite the same. Maybe I ain't cool rapper yet , and you know why I'm not like you? Everywhere that I go, everything that I talk, I keep it gangzta in differ what do you do! At begin I wanted to learn you rap, but now I'm robbing you. I'm taking your fans alive. So fuck you! And you can't do nothing with this, couse I'm hotter than you. I do things harder than you , I'm stronger than you. You so pity that I can by my vision determinate you. Watch how you talk about me, Couse if you'll talk shit watch your back .I'm Indestructible, can't kill me by talk. I 'm like a bomb: touch me I explode and keel ya all! Don't tell me what to do, couse I do what I want. I'm in position of power bitch if you don't understand. Make'n real gangzta rap ,I want to people know about it, It's hard to look how this false rappers make false stupid impression bout it. What? Don't agree whit me? Bitch it's your problem! Move'n on me by you all won't do nothing. Fuck the ski mask, big metal chains, toy guns, Big Bull crews in Puma wear clothes. Dogs must don't know who I is if wanna scare me with those. Got big real guns, so big that nobody seen like this before.Real gold chains, "Chuck Taylor's", black mask aint no posing thing – It's just remember from my real life activity bangin'. Yeah, thug life, pounds of chronic, hard battles, heavy Greender's , It's very tragic Bald muscled boys, but they'r not raciest s! They'r not skinheads, Thea'r justreal town Gang bangers! If you don't understand what I'm talking about, you aint no "G" for all, «wankstin'» around! MD Chisinau, I'm form west of town, Can make from it second Westside making rapin' this shit now. Must make rap classic, but you don't get it. Must do it like Dre did it, N.W.A. did it
(Tут я ещё ничего не придумал J )
Wake up people, world don't be blind! Save your mind and money, don't be fucked and robbed!!! Don't listen their fake shit, don't be like them don't look like them. If you love hip hop, you think, you live Hip Hop- Be classic, rap classic, And I repeat: never ever look like them!!! What the Fuck? That's enough, I'm finishing this sheet, That's BLOOD GAME, and now you know how it is in this Bitch!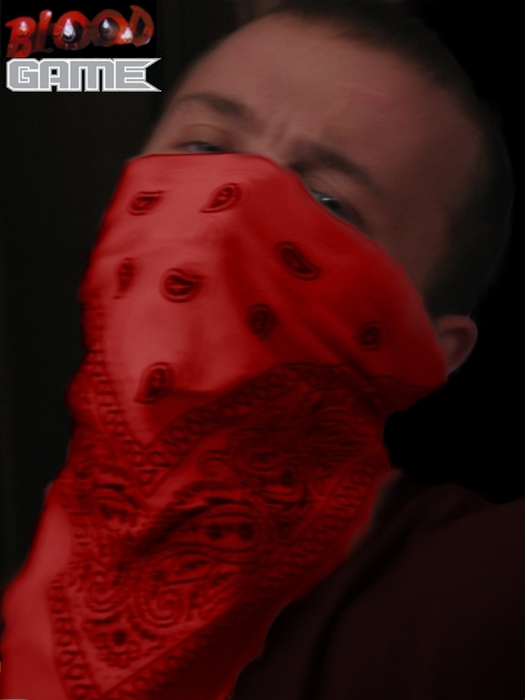 Вот так вот оно всё жеско было!!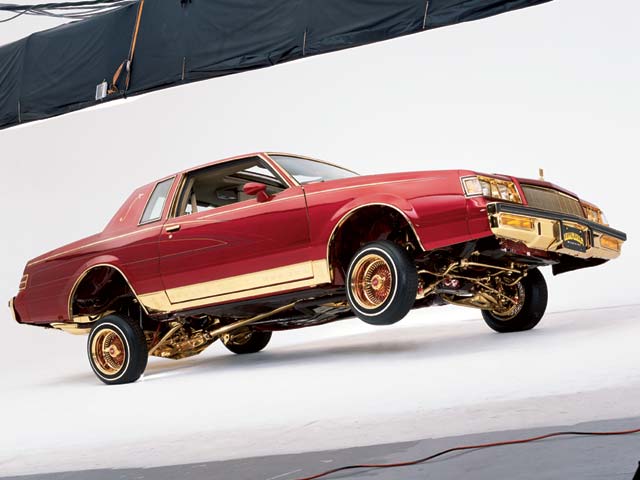 Пишите че думаете ,не стесняйтесь =))