chessov275
Понедельник, 06 Апреля 2015 г. 22:10 (ссылка)
Melodic Heavy Metal
from Norway

Jørn Lande - Vocals (Allen/Lande, Jorn, ex-Mundanus Imperium, ex-Masterplan, ex-Millenium, ex-Wild Willy's Gang, ex-Avantasia (live), ex-Yngwie J. Malmsteen (live), ex-Ark, ex-Beyond Twilight, ex-Brazen Abbot, ex-Nikolo Kotzev's Nostradamus, ex-The Snakes, ex-Vagabond)

Lena Fløitmoen - Lead and Backing Vocals on tracks 3, 5, 6, 8 & 10
Trond Holter - Guitars (Jorn, Wig Wam, ex-Ole I'Dole)
Bernt Jansen - Bass (Wig Wam, Artch, ex-Jorn)
Per Morten Bergseth
- Drums (Fracture, Source of Tide, ex-Blindfold, ex-Sonic Debris)

▬▬▬▬▬▬▬▬▬ஜ۩۞۩ஜ▬▬▬▬▬▬▬▬▬
DRACULA, the collaboration between singer Jorn Lande (ALLEN/LANDE) and guitaristTrond Holter (WIG WAM) − released its debut album entitled "Swing Of Death", on January 23rd, 2015 in Europe and January 27th, 2015 in North America via Frontiers Records.
This exciting concept album was inspired by the life of Count Vlad III, Prince Of Wallachia, widely known as Vlad The Impaler or by his patronymic name Vlad Dracul(a). The whole story explores the inner struggle inside the multifaceted and engorging character that this mysterious 15th Century personality was, while also taking into account some of the metaphysical aspects that passed into literature, forming the whole basis of the vampire mythos.
Jorn Lande — who impersonates Dracula — is the main character of the album and the female parts are sung by Norwegian singer Lena Fløitmoen (representing Mina/Lucy from the Bram Stoker book). The drama of the story reveals Dracula's inner battle, where he still remembers what true love was, and as he wandered the Earth for centuries with a thirst for blood, his loneliness and desire to be able to love again has led him to the brink of insanity. In the original Bram Stoker version, he leaves Transylvania by ship and when he meetsLucy's best friend, she reminds him so much of his first love Mina, that he becomes obsessed. His mission is to take her as his bride, and make her Queen of the dark.
Musically,
"Swing Of Death"
is not like a typical rock opera or musical, since it has no storyteller or too many long instrumental parts and intros. It is an album that gets to the point with no detours and even if it exposes some diverse musical landscapes, it does include catchy and melodic songs with commercial radio potential. Vocally, this release gives you everything from
Jorn Lande
's past extensive catalogue all in one album.
Jorn
's ability to be innovative and original while at the same time showing where his roots came from, is truly unique. Jorn and Trond's musical influence when creating this epic masterpiece came mostly from '70s-era
MEAT LOAF
,
QUEEN
,
ALICE COOPER
, plus some other classic and more contemporary hard rock elements. All mixed together with their own modern musical heavy rock style,
Dracula "Swing Of Death"
is something extraordinary. The lyrics are not limited to the old days of
Bram Stoker
's era and could easily be a
Dracula
story of today.
Comments
Lande
: "We have worked on and off, on this epic album, and it took us close to 4 years to complete it. It's not the typical rock opera with a storyteller and long instrumental parts, but more of a dark and melodic rock album with songs of radio potential that take you straight to the point."
"A demonic and beautiful love story inspired by
Bram Stoker
'
s Dracula
, reflecting the inner shadows of the man and myth."
A trailer for "Swing Of Death" can be streamed in the YouTube clip below.
The official music video for the song "Walking On Water" can be seen below.
The official lyric video for the song "Queen Of The Dead" can be streamed below.

▬▬▬▬▬▬▬▬▬ஜ۩۞۩ஜ▬▬▬▬▬▬▬▬▬

Tracklist:
1. Hands Of Your God
2. Walking On Water
3. Swing Of Death
4. Masquerade Ball
5. Save Me
6. River Of Tears
7. Queen Of The Dead
8. Into The Dark
9. True Love Through Blood (Instrumental)
10. Under The Gun
Japanese Bonus Track:
11. Hands Of Your God

▬▬▬▬▬▬▬▬▬ஜ۩۞۩ஜ▬▬▬▬▬▬▬▬▬
Release Date:
January 23rd, 2015

▬▬▬▬▬▬▬▬▬ஜ۩۞۩ஜ▬▬▬▬▬▬▬▬▬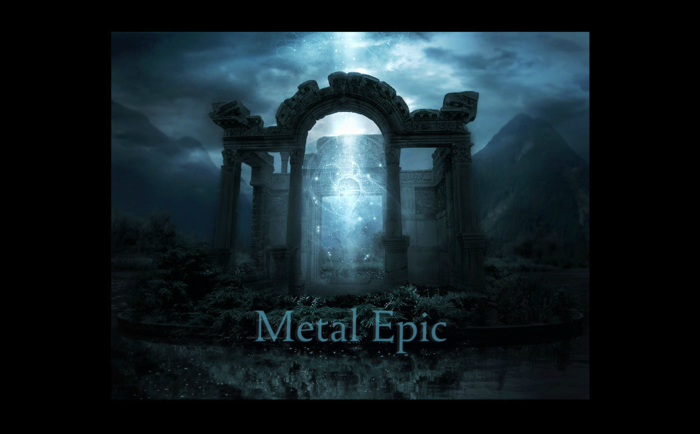 teyty
Пятница, 03 Апреля 2015 г. 11:27 (ссылка)
чм по хоккею с мячом
khabarovsk 2015, apr 03
матч за 5ое место


Белорусия - Норвегия
6:16
далее...

teyty
Среда, 01 Апреля 2015 г. 09:31 (ссылка)
чм по хоккею с мячом
khabarovsk 2015, apr 01
1/4 финала


Финляндия - Норвегия
13:5
далее...

teyty
Вторник, 31 Марта 2015 г. 09:37 (ссылка)
чм по хоккею с мячом
khabarovsk 2015, mar 31
группа a


Латвия - Норвегия
4:8
далее...

teyty
Понедельник, 30 Марта 2015 г. 08:23 (ссылка)
чм по хоккею с мячом
khabarovsk 2015, mar 30
группа a


Норвегия - США
7:6
далее...

teyty
Воскресенье, 29 Марта 2015 г. 09:20 (ссылка)
чм по хоккею с мячом
khabarovsk 2015, mar 29
группа a


Белорусия - Норвегия
5:9
далее...