rss_rss_boingboing
Вторник, 19 Марта 2019 г. 21:48 (ссылка)

New Zealand is one of the Five Eyes countries (UK, USA, Canada, Australia, NZ) who collaborate on mass surveillance, and it has a notoriously off-leash, invasive surveillance apparatus that has been caught spying on NZ Greenpeace, the NZ Green Party, the Mana Movements and anti-TPP activists; the state was also caught giving private corporate spies access to its national surveillance data to help them hunt down and neutralize activists; unsurprisingly, the NZ police also abused these records, accessing them without a warrant on thousands of occasions (NZ also recruited the NSA to spy on kiwi activists).




This was especially dire under former PM John Key, who is personally implicated in the illegal surveillance. Key was also a notorious enabler of offshore money-laundering, massively expanding NZ's role in the global dark money network, and the surveillance the state engaged in helped shield financial criminals from scrutiny.


Notably, despite all this surveillance, the NZ security services was either unaware of the white supremacist terrorist who murdered 49 people last week; or did not judge him to be a threat.


This blind-spot is typical of security services, who tend to follow the tacit media/political consensus that treats nonviolent pipeline activists and animal-rights advocates as dangerous terrorists, while ignoring the rise of heavily armed, right-wing militia and white supremacist movements. The rot goes all the way up to the top, with Donald Trump tacitly informing right-wing terrorists that they can continue to have a free pass to operate.


In the wake of this ghastly terrorist atrocity, the NZ security forces will be demanding more powers to spy on more people, but they will doubtless continue to insist that their surveillance practices -- which went so terribly awry and proved so completely inadequate -- be hidden from public scrutiny and criticism. Read the rest New Zealand's domestic spies, obsessed with illegally surveilling environmental activists, missed a heavily armed right-wing terrorist
http://feeds.boingboing.net/~r/boingboing/iBag/~3/4zP2jmnSIYs/five-eyes-no-sense.html

rss_rss_boingboing
Четверг, 28 Февраля 2019 г. 17:12 (ссылка)

It's been 20 years since Napster burst on the scene, and after decades of lawsuits, draconian criminal penalties, even no-knock gunpoint search warrants, there remains no evidence that "copyright enforcement" has a measurable impact on copyright infringement -- and at the same time, there's persistent, credible evidence that infringement goes down when product offerings get better and prices get more reasonable.



The latest example comes from New Zealand, where a survey of 1,000 people found that copyright infringement is in freefall, and that the biggest predictor of whether someone pays for something is whether it is available at a good price and in a timely manner (AKA "Netflix is killing content piracy").


A couple important caveats: the study was paid for by telcoms company Vocus, and I can't find the survey's raw data or sampling methodology online.


But the headline findings are pretty compelling: 75% of respondents use free-to-air TV as their preferred video service, 58% pay for movie tickets, and 55% subscribe to Netflix or one of its competitors; while only 11% use illegal streams and only 10% download infringing torrents.


The findings replicate earlier research, and more importantly, they come at a critical juncture, when NZ is contemplating internet censorship orders inspired by the catastrophic Australian law that was recently rammed through Parliament.


NZ has been a hotbed of copyright activism, with the country experiencing an uprising a decade ago that killed a proposal to have households disconnected from the internet if a single member was accused (without proof) of copyright infringement -- and then the law was revived by an MP who threatened to hold up aid to earthquake-stricken Christchurch if the disconnection orders were not attached to the emergency bill as a rider. Read the rest
http://feeds.boingboing.net/~r/boingboing/iBag/~3/tVKFpdT_oXw/inconvenient-truths-3.html

Droid_excellence
Четверг, 01 Января 2019 г. 01:04 (ссылка)
agro-broker.pp.ua/peeled-wa...-wholesale
Peeled Walnut Wholesale Ukraine, WhatsApp +380985674877, Viber +380957351986, Walnuts Broker. Buy peeled walnuts in Iraq, Syria, Iran, Turkey, Yemen, Egypt, Lebanon, Libya, England, Germany, Australia, New Zealand, Ireland.

Droid_excellence
Среда, 23 Января 2019 г. 20:30 (ссылка)
walnut-oil.pp.ua/
Buy non-GMO walnut oil in Australia, Canada, New Zealand, America, United Kingdom, Walnut oil without GMOs from Walnut Broker. Australia, New Zealand, United Kingdom



rss_rss_boingboing
Среда, 10 Октября 2018 г. 21:16 (ссылка)

Perpetual Guardian is a 250-person New Zealand investment company specialized in trusts, wills and estate planning; this March and April, the company experimented with a four-day work-week, and based on independent academic assessment of the program, they've decided to make it permanent.



The trial was prompted by the company founder's observation that workers were struggling to balance work and family commitments; this was borne out by academic assessment prior to the experiment, which found that only 54% of the staff felt they were managing to balance work and family. After the experiment, the figure was 78% (job satisfaction also rose).


The company reported no drop in productivity and has moved to make the program permanent, but not mandatory. Employees who opt for a five-day work-week will be able to work flexible, traffic-beating hours that will also accommodate childcare logistics.






Data was collected by two New Zealand academics before and after the trial period. In November last year just over half of staff (54%) felt they could balance their work and home commitments, while after the trial this number jumped to 78%.



Staff stress levels decreased by seven percentage points across the board as a result of the trial, while stimulation, commitment and a sense of empowerment at work all improved significantly, with overall life satisfaction increasing by five percentage points.



'No downside': New Zealand firm adopts four-day week after successful trial
[Eleanor Ainge Roy/The Guardian]


(Thanks, Fipi Lele!)


(Image: A Wiseman, CC-BY-SA)
Read the rest
http://feeds.boingboing.net/~r/boingboing/iBag/~3/ZfKOwl2qeoM/work-smarter-not-harder.html

rss_rss_boingboing
Понедельник, 20 Августа 2018 г. 06:05 (ссылка)

https://youtu.be/JjuqRmFPOAE



July 29-August 2, 2020: even the (no-foolin' awesome) Prime Minister is getting in on the act!
http://feeds.boingboing.net/~r/boingboing/iBag/~3/PHttT5HKnVs/jacinta-sez-so.html

rss_rss_boingboing
Среда, 15 Августа 2018 г. 19:40 (ссылка)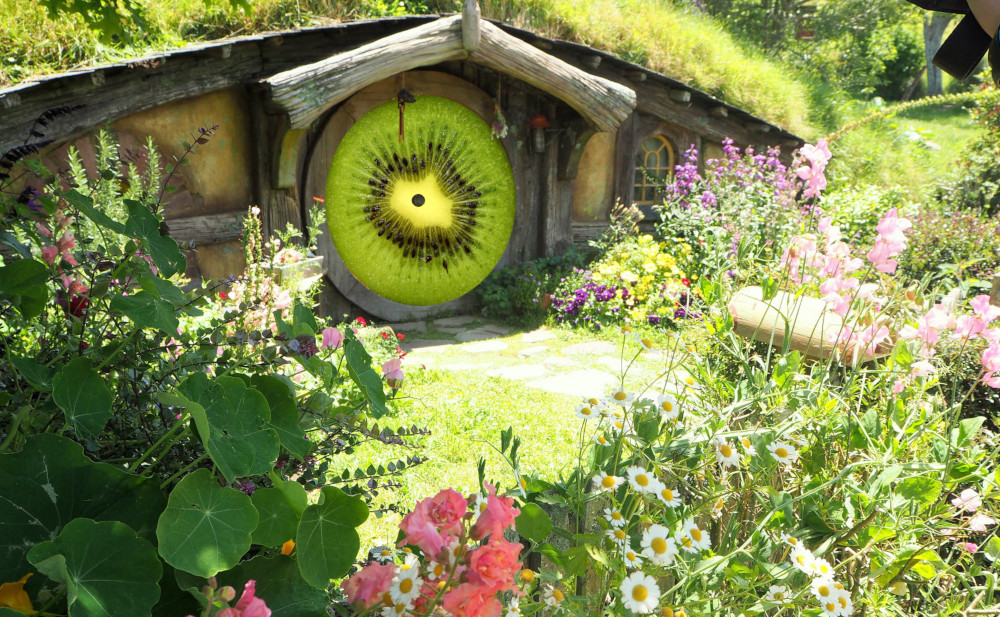 With today's passage of the Overseas Investment Amendment Bill, the Parliament of New Zealand has banned nonresidents from buying most residential property in the country, in an effort to end the skyrocketing housing expenses (Auckland is one of the world's least-affordable cities) by freezing out overseas speculators, though these account for less than 3% of total real-estate transactions, with the majority coming from China.
(more…)
http://feeds.boingboing.net/~r/boingboing/iBag/~3/FfQxmO37NL0/hobbiton-for-hobbits.html