rss_rss_boingboing
Четверг, 15 Августа 2019 г. 22:33 (ссылка)

rss_rss_boingboing
Четверг, 15 Августа 2019 г. 22:15 (ссылка)
A Federal appeals court today upheld an order that requires Trump immigration authorities with the US Customs and Border Patrol to provide detained migrant kids with the humane basics: food, water, bedding, toothbrushes, soap, and conditions in which children can be expected to sleep.
"Assuring that children eat enough edible food, drink clean water, are housed in hygienic facilities with sanitary bathrooms, have soap and toothpaste, and are not sleep-deprived are without doubt essential to the children's safety," said the court.
A lot of ICE agents are gonna haz a sad tonight, as will Donald Trump's White House concentration camp advocate Stephen Miller.
From Maura Dolan at the Los Angeles Times:
A three-judge panel of the 9th U.S. Circuit Court of Appeals rejected an appeal by the Trump administration to an order by a federal judge in Los Angeles who found the government was violating a 1997 settlement by failing to provide detained minors with safe and sanitary conditions.




U.S. District Judge Dolly Gee issued the order in 2017 after finding that minors in U.S. Customs and Border Protection custody were held in conditions that deprived them of sleep and did not have adequate food, clean water or basic hygiene items. The settlement, known as the Flores agreement, required the children be given safe and sanitary quarters.




The government appealed, arguing the order changed the settlement agreement. The original settlement said nothing about allowing children to sleep or wash themselves with soap, the federal government said.




The 9th Circuit disagreed, saying the enumerated items ordered by the judge fell under the settlement's requirement that children be kept in safe and sanitary conditions.
Read the rest
http://feeds.boingboing.net/~r/boingboing/iBag/~3/RHmtN0hwXEw/court-rules-that-trumps-ice.html

marmopank
Суббота, 10 Августа 2019 г. 14:15 (ссылка)

косметолог Самара-подарочный сертификат косметология санкт петербург

rss_rss_boingboing
Среда, 08 Августа 2019 г. 01:53 (ссылка)
The largest single-state worksite immigration raid in American history took place today. Under orders from openly racist U.S. president Donald Trump, Immigrations and Customs Enforcement agents arrested 680 Latinx people who worked at numerous food processing plants throughout the state of Mississippi.



US Atty Mike Hurst announces today's immigration raids led to detention of approx. 680 people at 7 sites in 6 cities in MS, setting a new record in a single state. @MSTODAYnews pic.twitter.com/C4A3pDQ5oI




Michelle Liu (@mchelleliu) August 7, 2019
The arrestees are identified as being Latinx.
The raids are racially targeted, but ICE denies it.
Think of the detainees' children, spouses, grandparents, and other dependents tonight.
ICE clustered the raids in various small towns near Jackson, where the labor workforce is almost entirely immigrants from central America and Mexico. Communities that were raided today include the towns of Bay Springs, Carthage, Canton, Morton, Pelahatchie and Sebastapol.
"About 600 agents fanned out across the plants involving several companies, surrounding the perimeters to prevent workers from fleeing," AP reports.



The raids, planned months ago, happened just hours before President Donald Trump was scheduled to visit El Paso, Texas, the majority-Latino city where a man linked to an online screed about a "Hispanic invasion" was charged in a shooting that left 22 people dead in the border city.




Workers filled three buses — two for men and one for women — at a Koch Foods Inc. plant in tiny Morton, 40 miles east of Jackson. They were taken to a military hangar to be processed for immigration violations.
Read the rest
http://feeds.boingboing.net/~r/boingboing/iBag/~3/a2JJDBXqYJM/ice-arrests-680-workers-at-mis.html

nippietor
Четверг, 01 Августа 2019 г. 17:30 (ссылка)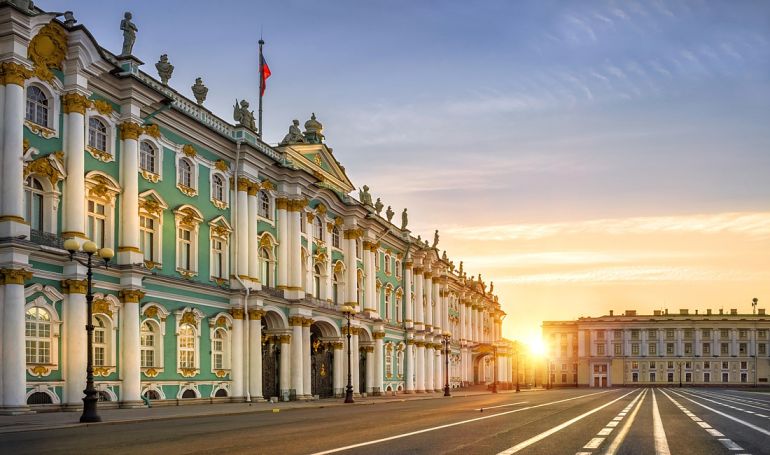 Купить квартиру – непростая задача сама по себе, а особенно, если хочется ее приобрести в крупном регионе. Много молодежи стремиться попасть и устроиться на постоянное место жительства в культурную столицу страны – Санкт-Петербург. Если имеются средства, выбор остается только за поиском удобной квартиры в подходящем районе, тогда за помощью стоит обратиться в агентство элитной недвижимости . Квалифицированные специалисты помогут определиться с выбором и за считанное время решить данный вопрос. Питер – привлекательный город для проживания, обладающий богатейшим культурным и историческим наследием, огромным количеством популярных ВУЗов. Для талантливых молодых людей город открывает перспективы и дает большую свободу действий. Переселиться жить в Санкт-Петербург хотят все приехавшие граждане из других регионов, но только у некоторых получается полностью осуществить мечту и заиметь собственное жилье. В среднем ежегодно около 35% всех сделок, заключаемых на рынке недвижимости в Питере, приходится на иногородних граждан страны, при этом их процент стремительно растет. Чаще в Санкт-Петербург переезжают люди из Твери, Сургута, Вологды и Архангельска. В Культурную столицу в основном переезжают студенты, только что поступившие в университеты и институты, это молодые люди 17-18 лет. Квартиры чаще покупаются именно для студентов родителями, которые могут себе позволить такую роскошь. Также в Санкт-Петербург переезжает значительный процент людей среднего возраста, примерно 40-45 лет, что чаще связано с работой или переселением поближе к детям. Так как квартиры отличаются значительной стоимостью, в том числе и при аренде, то иногородние граждане стараются заиметь хотя бы небольшой, но свой угол. Предпочтительной популярностью пользуются однокомнатные квартиры и квартиры-студии, на которые за счет небольшой площади посильная стоимость. Оптимальный вариант – это оформление ипотеки. Для ее получения нужно сначала обратиться в крупный банк страны и уточнить полный пакет документов, требуемых для оформления кредита. После этого гражданин собирает документы, справки, делает копии и еще больше интересного видео на http://tltsoft.org и обращается в банк за выдачей кредита. Выгоднее брать ипотеку в крупном банке, который имеет широкую сеть и в других регионах. Всю документацию стоит проводить только после консультации с юристом, чтобы в дальнейшем избежать лишних проблем.
Взято с сайта md-eksperiment.org

rss_rss_boingboing
Понедельник, 22 Июля 2019 г. 23:37 (ссылка)
• The change is expected to be a massive expansion of the government's power to seize, detain, and abruptly deport.
• Previously, "expedited removal" was limited to undocumented immigrants caught within 100 miles of the U.S. border who had been in the U.S. for less than two weeks.
The Trump administration's extrajudicial 'Expedited Removal' of undocumented immigrants will be radically expanded to apply everywhere within the United States, not just within 100 miles of the Mexico border, after the new rule is published in the Federal Register on Tuesday.
On Tuesday, the Trump administration is expected to radically expand its power to rapidly deport undocumented immigrants who entered the United States within the past two years, using the 'Expedited Removal' fast-track deportation process which removes the involvement of any immigration judges.
From the Washington Post's ICE beat reporter Maria Sacchetti:
Officials are calling the new strategy, which will take effect immediately, a "necessary response" to the influx of Central Americans and others at the southern border. It will allow immigration authorities to quickly remove immigrants from anywhere they encounter them across the United States, and they expect the approach will help alleviate the nation's immigration-court backlog and free up space in Immigration and Customs Enforcement jails.




The stated targets of the change are people who sneaked into the United States and do not have an asylum case or immigration-court date pending. Previously, the administration's policy for "expedited removal" had been limited to migrants caught within 100 miles of the U.S.
Read the rest
http://feeds.boingboing.net/~r/boingboing/iBag/~3/zi4Lh6AAkkw/trump-administration-to-radica.html

rss_rss_boingboing
Среда, 11 Июля 2019 г. 00:55 (ссылка)

rss_dirty_ru
Четверг, 04 Июля 2019 г. 16:07 (ссылка)

Сибирь. Россия.




Написал Grachev_Oleg
на foto.d3.ru
/
комментировать


rss_dirty_ru
Понедельник, 25 Июня 2019 г. 02:13 (ссылка)

Сибирь. Россия.




Написал Grachev_Oleg
на foto.d3.ru
/
комментировать


rss_rss_boingboing
Пятница, 21 Июня 2019 г. 23:31 (ссылка)
Here are the 10 U.S. cities where ICE, CBP, DHS, and other agencies plan to execute mass raids.
Immigration agents will target Miami, Atlanta, Chicago, Baltimore, Denver, Houston, Los Angeles, New Orleans, New York City, and San Francisco this weekend, congressional and U.S. Immigration and Customs Enforcement sources have told the Miami Herald.
Earlier this week, a Trump administration official confirmed that ICE will specifically target for deportation as many as 1 million people "who have been issued final deportation orders by federal judges yet remain at large in the country."




Among those to be targeted first, sources said: minors who came into the U.S. without their parents and have since turned 18; people who were ordered removed in absentia; and people who missed a court hearing and did not respond to letters mailed to their homes by the Department of Justice.




Also targeted: families on the so-called rocket docket, a slate of cases fast-tracked for deportation by the Justice Department.




Two ICE enforcement briefings were held this week, one on Wednesday, led by ICE Deputy Director Matthew T. Albence, the other on Thursday by Henry Lucero, field office director for the agency's Enforcement and Removal Operations in Phoenix.




On the call led by Albence, the target cities were mentioned, although the timing was not shared.




The plan might also focus on a very targeted population: recent arrivals from the border with a final order of removal. In certain communities, including South Florida, these families have received "case management" services from an ICE contractor, or might still be in detention.
Read the rest
http://feeds.boingboing.net/~r/boingboing/iBag/~3/2pl_bHWi7EA/trumpraids-are-coming-ice-ra.html

rss_rss_boingboing
Среда, 19 Июня 2019 г. 21:17 (ссылка)

The Immigrant Resource Legal Center offers multilingual, printable templates for "red cards": bust cards adapted for use by immigrants being targeted by ICE squads.




Donald Trump launched his 2020 re-election campaign by promising a roundup of 11,000,000 people, even as he has handed millions to Beltway Bandits to build and operate concentration camps on US soil. These could not be more timely.


They're available in English, Arabic, Chinese, French, Hmong, Spanish and Vietnamese. They read "I do not wish to speak to you, answer your questions, or sign or hand you any documents based on my 5th Amendment rights under the United States Constitution.I do not give you permission to enter my home based on my 4th Amendment rights under the United States Constitution unless you have a warrant to enter, signed by a judge or magistrate with my name on it that you slide under the door. I do not give you permission to search any of my belongings based on my 4th Amendment rights.These cards are available to citizens and non-citizens alike."


The the reverse they say:


You have constitutional rights


• Do not open the door if an immigration officer knocks on your door.


• Do not answer any questions if the immigration officer attempts to speak with you. You have the right to remain silent. You do not need to give your name to the immigration officer. If you are at work, ask the immigration officer if you are free to leave and if the officer says yes, leave. Read the rest
http://feeds.boingboing.net/~r/boingboing/iBag/~3/golxf5y4AII/know-your-rights-2.html