Воскресенье, 04 Июля 2010 г. 03:45 + в цитатник


airchild (

World_of_fashioN) все записи автора
New Chloé Fragrance 2010: Love,Chloé
Celebration of Love,Chloé release
Raquel Zimmerman and guests



Пятница, 02 Апреля 2010 г. 20:02 + в цитатник


airchild (

World_of_fashioN) все записи автора
Giorgio Armani
Acqua Di Gioia Fragrance Ad Campaign S/S 10
by Fabien Baron
Emily DiDonato
Like a nymph out of water, model Emily DiDonato shines as the campaign face for Giorgio Armani's latest women's fragrance, Acqua di Gioia. Shot by Fabien Baron in Hawaii, the campaign and scent are intended to evoke an "image of a strong, serene and free-spirited woman who exists in perfect harmony with nature." Giorgio Armani was inspired to create a scent from his trips to islands such as Pantelleria and Antigua, where he had had holiday homes. "Both places represent an ideal — a place to escape to and recharge in a natural setting," he says.
Designing a fragrance based on the elements of the sea, Armani stated he developed the bottle's shape from a drop of water. "For me the bottle is as much a tribute to the shape of woman, as it is to the beautiful form water makes.
3
Среда, 03 Марта 2010 г. 17:30 + в цитатник


airchild (

World_of_fashioN) все записи автора
Burberry Sport Fragrance
Lily Donaldson
Douglas Booth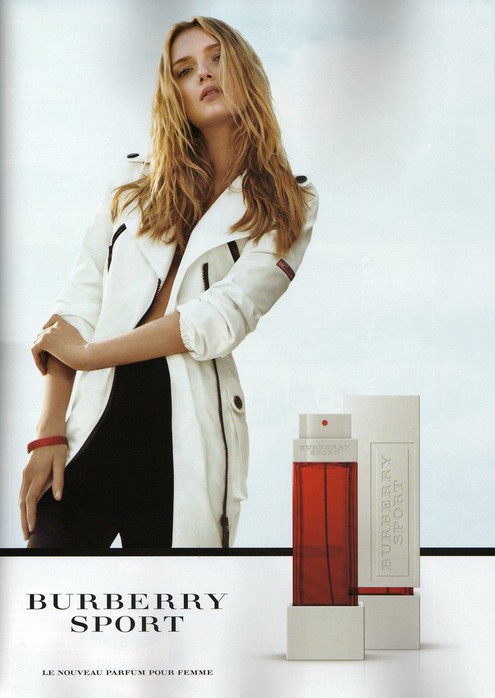 Burberry will launch Burberry Sport fragrances for women and men in February (look for a prestige makeup line to follow in July). The new scents "are meant to pack a high-octane punch.
1 + backstage