Понедельник, 04 Мая 2009 г. 16:35 + в цитатник


Shoni_92 (

Jonas_Brothers_community) все записи автора
Утомленно выглядящий Кевин Джонас в JFK аэропорту в Нью-Йорке в воскресенье ночью 3 мая. Вероятней всего он возвращается в Лос-Анджелес или Техас.
В течение недели 21-летний музыкант и его девушка Danielle DeLeasa наслаждались своими миниканикулами, присутствуя на нескольких показах на Бродвее, в том числе и на Disney's The Little Mermaid.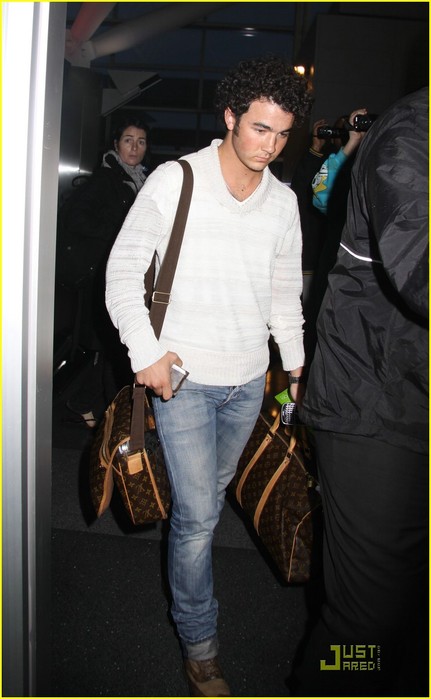 Kevin Jonas: Bye-Bye Big Apple
A weary looking Kevin Jonas makes his way into JFK airport in New York City on Sunday night (May 3).
During the week, the 21-year-old musician and girlfriend Danielle DeLeasa enjoyed their mini-vacation by catching a few shows on Broadway — including Disney's The Little Mermaid.
Kevin was seen toting an Insignia digital picture frame box. Here's hoping he and Danielle captured all their memories on it!
The JoBros premiered their new series, JONAS, last night. Did you tune in? What did you think?
Источник JustJaredJr.com
7 photos