rss_rss_boingboing
Понедельник, 07 Августа 2017 г. 20:57 (ссылка)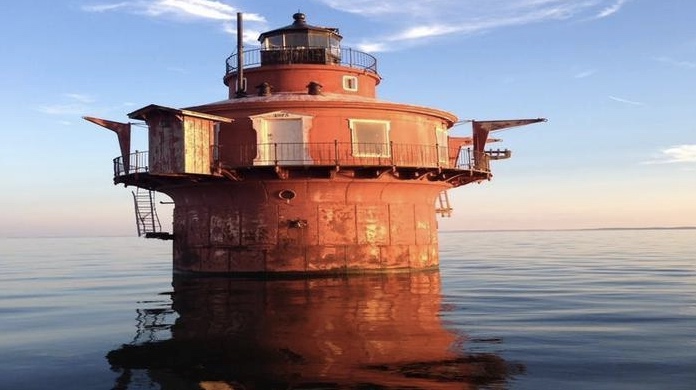 The United States General Services Administration is auctioning off six lighthouses, one on in Chesapeake Bay, Maryland and five Michigan's Great Lakes. Bidding starts at around $15,000 and there isn't much action yet! From Mental Floss:




Prospective bidders must agree to put down a $5,000 to $10,000 deposit on the lighthouse they're interested in. They must also be prepared to renovate the house's interior so it will meet the legal standards for public habitation. The actual property each lighthouse stands on will still belong to the government, but with the building no longer needed for its original purpose, the new owner will be free to transform it into a bed and breakfast, a summer home, or anything else they envision.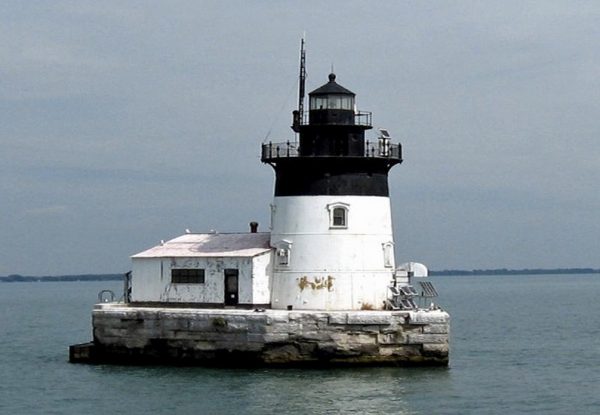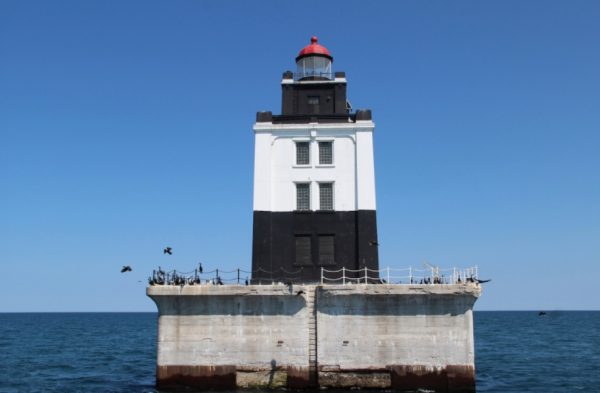 http://feeds.boingboing.net/~r/boingboing/iBag/~3/Y8hNUn7HgtM/you-could-live-in-a-lighthouse.html

rss_rss_boingboing
Понедельник, 12 Июня 2017 г. 22:15 (ссылка)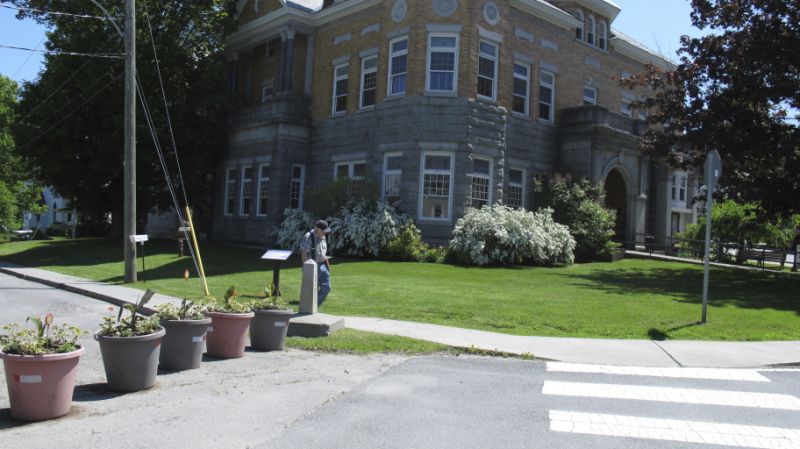 This apartment house spans Beebe Plain, Vermont in the United States and Stanstead, Quebec in Canada. The owners, who have dual citizenship, put the fixer-upper on the market for $109,000. There are entrances from both Canada and the United States. From the Associated Press:









Beebe Plain is a community in the Vermont town of Derby, which along with Stanstead, about 60 miles (96 kilometers) northeast of Montpelier, or 75 miles (120 kilometers) southeast of Montreal, have become the clich'e of security changes on the U.S.-Canadian border brought on by the 9/11 attacks on the United States.



Residential streets that used to be open were blocked by gates. The back doors of an apartment building straddling the border in Derby Line village have been locked shut. The street next to the Haskell Free Library and Opera House, deliberately built in both countries, is blocked by flower pots, although Canadians are still allowed to walk to the library's U.S. entrance without going through a border post....



Troy Rabideau, the U.S. Customs and Border Protection assistant port director for the area that includes Beebe Plain, said the agents know who live there, but keeping track can be a challenge.



"It's always a fine line," Rabideau said. "We do the best we can to keep an eye on it. We do what we have to do, security first, but we also want the support of the locals."
http://feeds.boingboing.net/~r/boingboing/iBag/~3/zC6jrE0Zdgg/for-sale-single-home-spanning.html

all_andorra
Среда, 24 Мая 2017 г. 21:08 (ссылка)

rss_rss_boingboing
Среда, 29 Марта 2017 г. 18:48 (ссылка)
Enjoy Joe Pitzo's charming, verge-of-tears tour of a house he recently inherited. Vertical video is surely the least of his NSFW sins. Now, it's true that one can never be sure anyone is who they say they are on the internet, but as a man of Italian descent, I do recommend a home inspector who has a nice ground-penetrating radar. We all cope in different ways.
http://feeds.boingboing.net/~r/boingboing/iBag/~3/ZGKDnAm33f4/house-tour.html

_1917
Четверг, 09 Марта 2017 г. 23:50 (ссылка)
https://my.mail.ru/list/riv...eo/13.html

Apartments for sale in Fuengirola on the Costa del Sol, Spain. The center of Fuengirola Plaza de la Constitucion. 400 meters to the beach. If you are interested in real estate on the Costa del Sol and rest of Spain, we have apartments and villas on the Costa del Sol in Spain for sale and rent from the owners without any intermediaries, agents and without commission. Also we are ready to find an apartment or villa for you. Also, we can meet you at Malaga airport and organize excursions to the Costa del Sol (Malaga, Marbella, Fuengirola, Benalmadena, Estepona, Mijas, Torremolinos, Granada, Seville, Ronda, Gibraltar, Tangier (Morocco)) We speak in English. Please put the Likes and subscribe to our RSS feed, add us to friends in social networks, visit our website:



http://fuengirola-property.blogspot.com....





Follow us | Folg oss | Следуйте за нами | Siguenos:





Instagram: https://www.instagram.com/eiendom_mal...

Twitter: https://twitter.com/MalagaEiendom

Facebook: https://www.facebook.com/EiendomMalaga/

Google+: https://plus.google.com/u/1/114465980...

Tumblr: http://malaga-marbella.tumblr.com/

YouTube: https://www.youtube.com/channel/UC7VC...

LiveJournal: http://eiendom-malaga.livejournal.com/



Если вас интересует недвижимость на Коста дель Соль или отдых в Испании, нас есть квартиры и виллы на Коста дель Соль в Испании для продажи и аренды от собственников без посредников, без агентов и комиссии. Также мы готовы подобрать квартиру или виллу специально для вас. Также мы можем встретить вас в аэропорту Малаги и организовать экскурсии по Коста дель Соль (Малага, Марбелья, Фуэнхирола,Беналмадена,Эстепона, Михас, Торремолинос, Гранада, Севилья,Ронда, Гибралтар, Танжер (Марокко))



Si usted está interesado en el sector inmobiliario en la Costa del Sol y el resto de España, tenemos apartamentos y villas en la Costa del Sol en España para la venta y alquiler de los propietarios y sin ningún tipo de intermediarios, agentes y sin comisión. También estamos listos para encontrar un apartamento o casa para usted. Además, nos podemos encontrar en el aeropuerto de Málaga y organizar excursiones a la Costa del Sol (Málaga, Marbella, Fuengirola, Benalmádena, Estepona, Mijas, Torremolinos, Granada, Sevilla, Ronda, Gibraltar, Tánger (Marruecos))



Hvis du er interessert i fast eiendom på Costa del Sol og resten av Spania, har vi leiligheter og villaer på Costa del Sol i Spania for salg og leie fra eierne uten mellomledd, agenter og uten provisjon. Også vi er klare til å finne en leilighet eller villa for deg. Også kan vi møte deg på Malaga flyplass og organisere utflukter til Costa del Sol (Malaga, Marbella, Fuengirola, Benalmadena, Estepona, Mijas, Torremolinos, Granada, Sevilla, Ronda, Gibraltar, Tanger (Marokko)) ***** Thank you! Takk! Спасибо! Gracias!

rss_rss_boingboing
Суббота, 28 Января 2017 г. 15:45 (ссылка)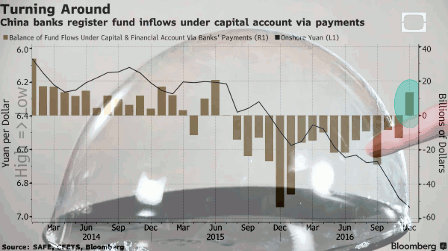 More news on the Chinese crackdown on money-laundering and its impact on the global property bubble: the controls the Chinese government has put on "capital outflows" (taking money out of China) are actually working, and there's been a mass exodus of Chinese property buyers from the market, with many abandoning six-figure down payments because they can't smuggle enough money out of the country to make the installment payments.
(more…)
http://feeds.boingboing.net/~r/boingboing/iBag/~3/axHDpZzXg6c/chinas-capital-controls-are.html